On Bass an Vocals We Have
The One and Only "MR. IGUANA"
Big Bob Noble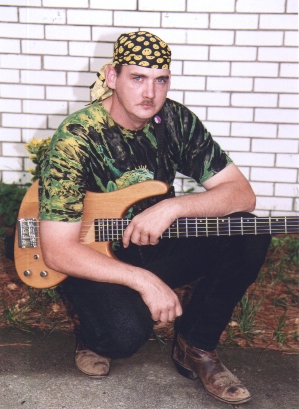 Bob has played for some time and has only been in the Columbus music scene for around
3 years, and is still trying his best to take over. He played in a few other bands in this area
Starting out with Flashback with Johnny he soon tried a short stay with the band the Rockin Iguanas
and is now very much at home with The Haze
check out Bob's personal page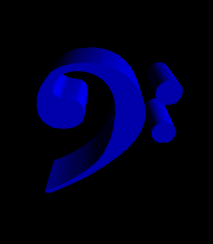 On Vocals and Keys We Have
Our Super Front Man
Blake Duncan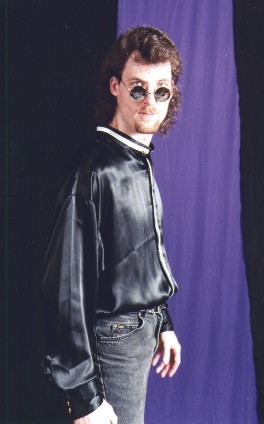 Blake has spent his time in the trenches as much as anybody.
He has a long list of musical history,
starting with the band the Renegades
and on to play with the Rockin Iguanas with Big Bob
and now he is back at home with
The Haze




On Drum's and Vocals We have
The Multi Talented
Stunning Steve Woods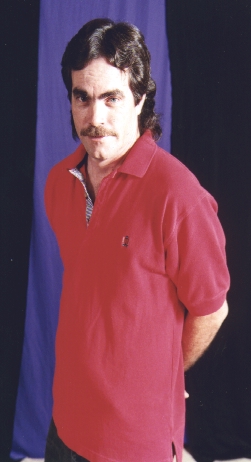 Steve Comes to us from the Band Conspiracy.
Steve Has Been Banging on the Drums Since the Ripe Old age of 13. Coming from St. Louis, MO, there's Not a Whole lot we know about this Guys Past, He does seem to be a Very Mysterious Kind of Guy, but he does Really fill the Rhythm Section well with Bob.

---

Here's What's going on in July & Aug.

July 30-31 We are coming Back to the Crystal Valley Saloon for a Possible Farewell Performance to the Great People of the Saloon. We have Really enjoyed Playing for all of you.

Aug. 14 We are Back at the Choctaw Bar & Grille
They are right here in Columbus on
Macon Rd, Just east of I 185
Come on out and Show your Support,
And Say Hi to Allen while your there

Big News here every body, We are now finished recording the CD and have a Limited number,
So get em while you can.
We will be placing an order for a new shipment soon, so if you want one on reserve, just drop me a line and we'll get you on the list!!!

Hey, How about I just put this out there,
Just to get your attention, I am going to let you D-Load an Audio Clip!!!
If you want to take a few extra minutes, You can here a touch of what you get on the CD here Right now

If You Liked that one, You can Still Hear 3 of the Songs on the CD At this Site!!!


If You Like what you hear and are interested in Recieving
One of the GREAT CD's, Just Drop me a Line and
We will get you one out. The CD's are ONLY
$10
And For a Limited time Only
We will Pay All Shipping Charges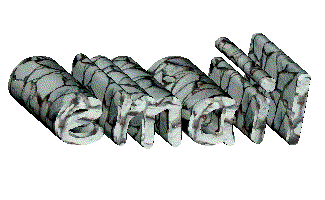 Keep a look, out there will soon be More
Pic's and audio clips and a list of ways to
contact us for chat !!!
Ok, For Now, If you would Like to Personaly Contact
MR. IGUANA
You can do so on ICQ
The # Is 23174270
For Blakenstien
Also on ICQ
The # Is 25379774
And Always Remember
Take it light
and watch out for the haze!!!

---

Check it Out, We are Now members of the